EPV allows you to view device data synced with iCloud and downloaded using Elcomsoft Password Breaker. Currently, the following categories of synced data are available:
•Account info
•Apple Maps
•Calendars
•Calls
•Contacts
•Health
•iBooks
•Keychain
•Messages
•Notes
•Photos
•Screen Time
•Voice Memos
•Wallet
•Web
•Wi-Fi
To open iCloud synced data in EPV, on the main program screen, click iCloud synced data, select iCloud synced data in the File > Open menu, or drag and drop the icloud_synced.xml file to the main program screen.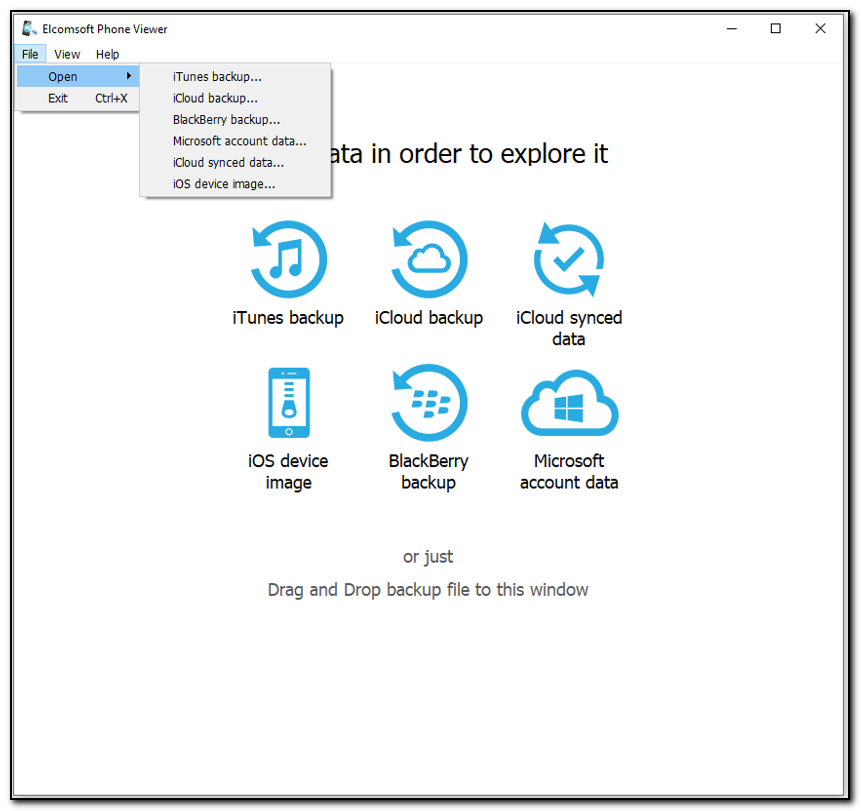 Once the synced data is loaded, you can see the following backup information:
•Apple ID
•User name
•Data downloaded (the date and time the backup was downloaded)
•iCloud storage capacity
•Storage in use
•Screen Time password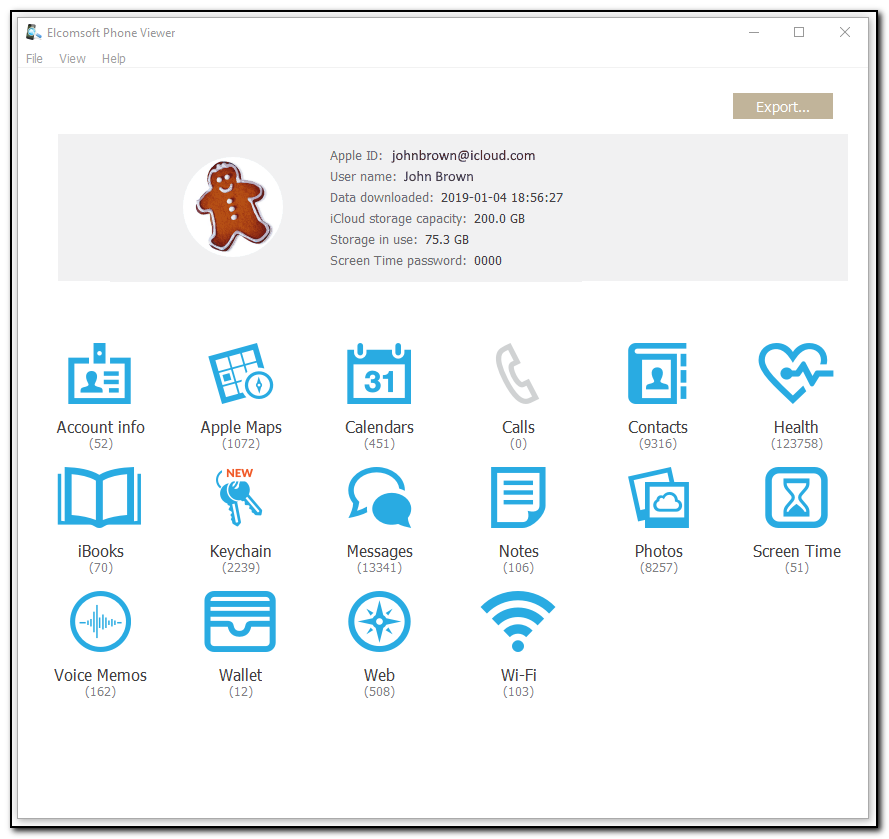 The lower part of the window shows all available plugins:
•Web
Click the plugin icon to view the contents.
Exporting Data from Plugins
1. Click Export.
2. Select the plugins data from which you want to export or click Check all.
3. Optionally, enable filtering to export data for a certain time period. To do so, switch the On/Off toggle, and then select the dates in the calendar fields.
4. Click Export.
5. In the opened window, select the location in which the file with exported data will be saved and enter the file name.
6. Click Save.
7. The <file name>.xlsx file is saved in the selected location.