The iBooks plugin allows you to explore files from the iBooks application. It displays list of pdf and epub files downloaded by user manually.
NOTE: This plugin is only available for iCloud synced data.
In the grid, the following information is available:
•Name
•Size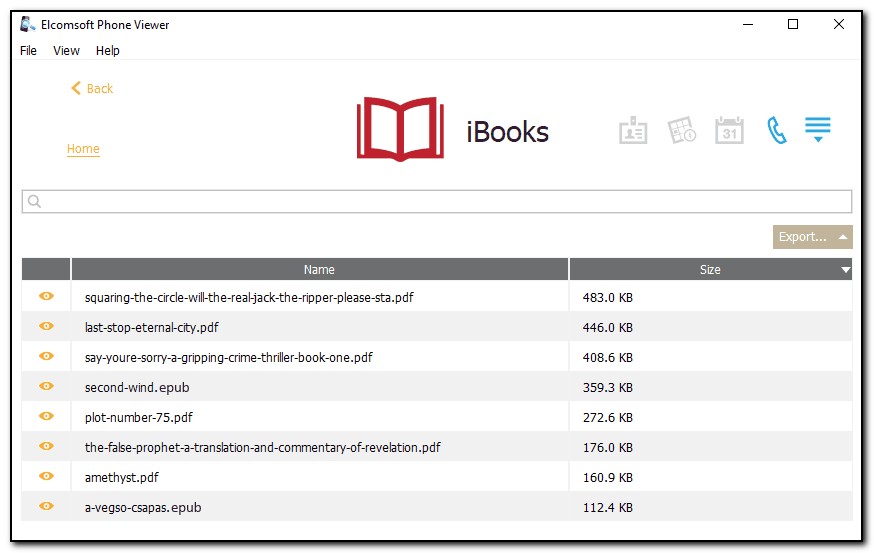 File viewing
To view a certain file, click Show file icon

. The file opens in the default viewer (depends on the file format) on your machine.
Searching
You can perform searches for files by name of a book and size.
To perform searches in iBooks, enter the necessary value in the search field and press Enter. The search results will be highlighted in yellow. The number of search results will be displayed in the search field.
Exporting
To export iBooks data, do the following:
1.Click Export.
2.Select All.
3.The Select destination file window will open.
4.In the opened window, select the location in which the file with exported data will be saved and enter the file name.
5.Click Save.
6.The <file name>.xlsx file is saved in the selected location.