To add the Microsoft account data to EPV, do the following:
1.On the main program screen, click Microsoft account data, select Mircosoft account data in the File > Open menu, or drag and drop the backup file to the program window.
2.Browse for *.zip file contining the Microsoft account data (see Microsoft account data).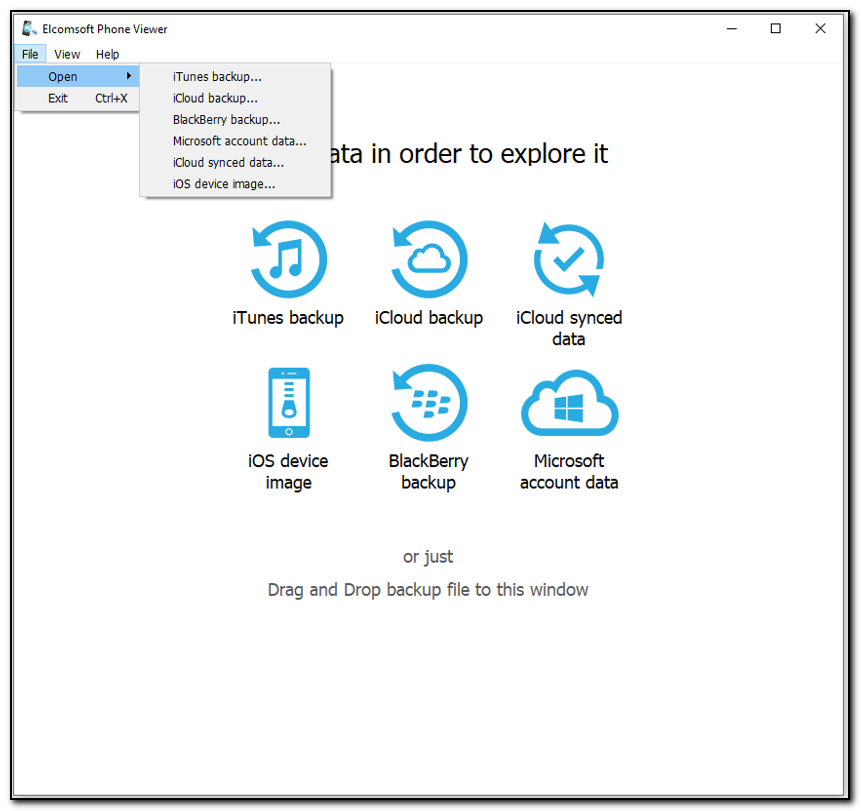 Once all the data in the backup is parsed, the program shows the following information:
•Device image (generic one)
•Device model
•Device ID
•Phone Number (if available)
•Backup date (which is actually the date when backup has been created/acquired with Elcomsoft Phone Breaker)
Please note that for Windows Phone, the time is the same as on the local PC (the actual time zone of the device is not available).
NOTE: The backup may contain information on several devices connected to the Windows Live! account (used for backup acquisition). If that's the case, you can switch between devices using the arrow signs (at the left and/or right), or with the green dot at the bottom of the screen.
The lower part of the window shows all plugins available (some of them might be disabled if there is no appropriate information in the backup):
•Web
Click the plugin icon to view the contents.
Please note that information listed above (even SMS) is synced across all the devices on the account, and so does not depend on the particular device you select.