To view and manage already saved templates, go to Settings -> Templates.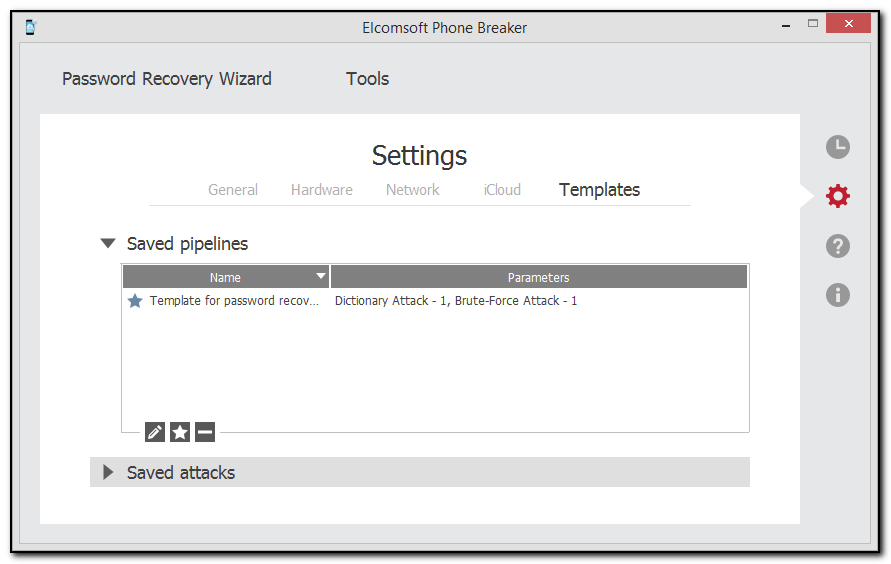 The information about templates of pipelines (a combination of attacks) can be viewed in the Saved pipelines section. The information about individual attacks is displayed in the Saved attacks section.
To edit the template name, select a template and click the Edit
button.
To set the template as default, click the

button. Default template will be displayed first when selecting the template for loading.
To delete a template, select a template, and click the Delete

button.