Template is a combination of attack settings saved in EPB. Templates are created to simplify re-using of certain settings when recovering passwords to several backups.
To load the settings of recovery pipeline from a template, do the following:
1. Start the password recovery.
2. Select Template - Load template on the Set up recovery pipeline page.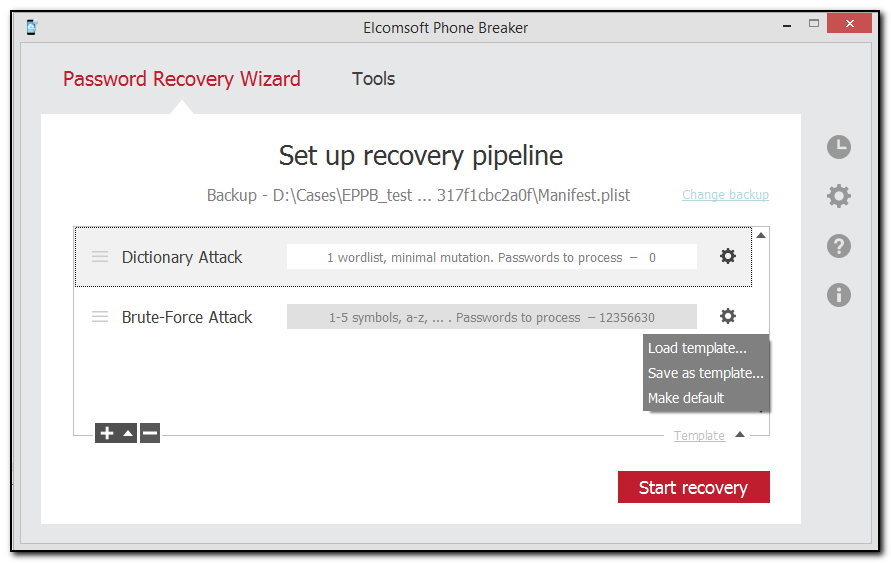 3. Select the template you need and click Load.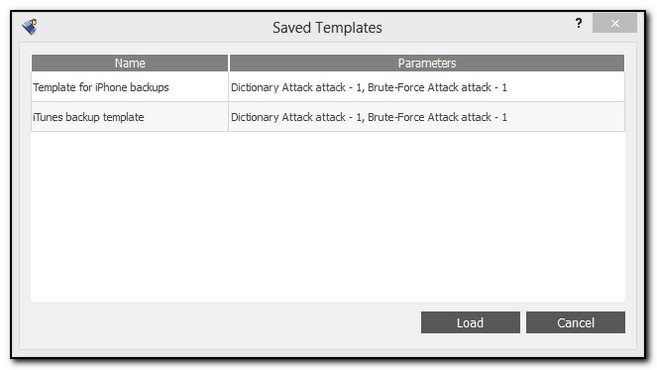 4. The template is loaded in the Set up recovery pipeline window.