With ECX, you can view the Google account user's contacts. In the left pane of the main window, you can see the list of contacts sorted by their name in the alphabetical order. The contacts with no name specified are displayed at the end of the list with the No Name tag. The contacts which belong to the Favorite group are marked with a star.
Select the contact from the contact list on the left, and all the information that is available for it will be shown on the right.
General information on the contact is usually (but not limited to) the following:
•First name

•Last name

•Photo

•Last modified (the date the contact was last modified)

•Groups (the groups the contact belongs to)

•Nickname

•Company

•Job title

•Phone number

•Address

•Birthday

•Website (a URL you can click to open the page in your browser)

•IM

•Notes

•Language
Please note that the list of contact properties may vary depending on what information is available on the contact.
You can export contacts to your computer by clicking the Export button.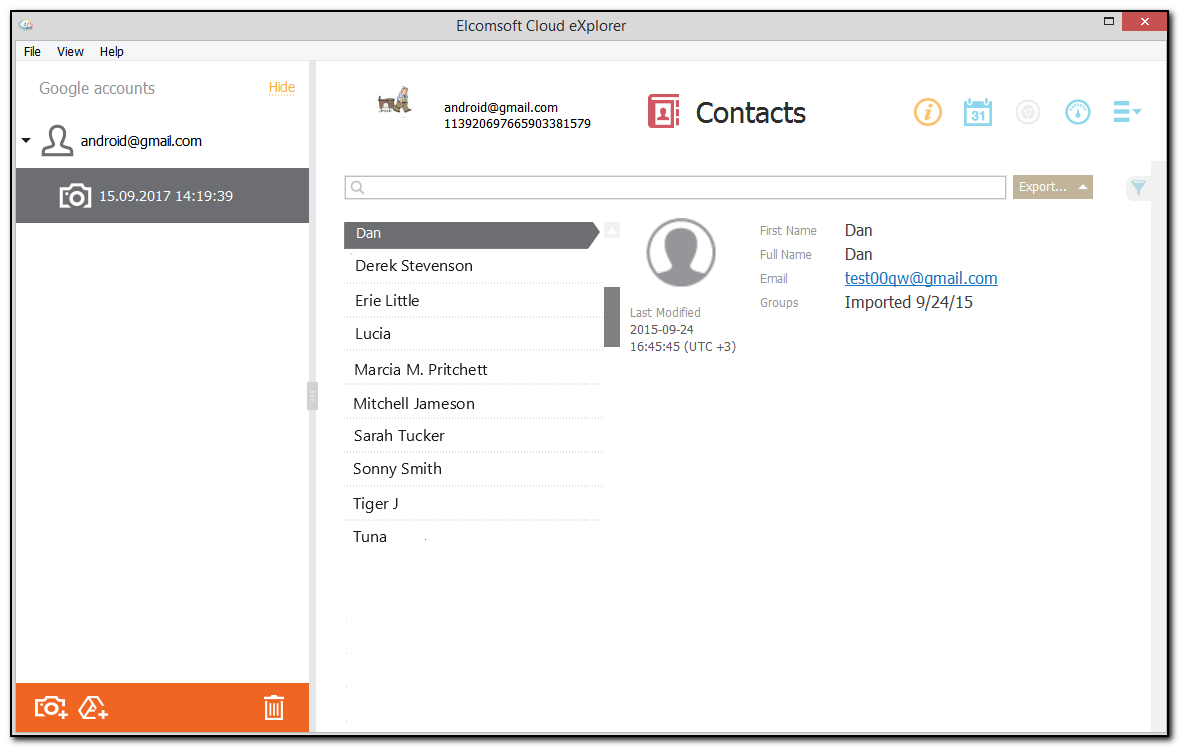 Searching and Filtering
To perform searches in Contacts, fill the search field and press Enter. The search results will be highlighted in yellow.
To filter out the contacts by groups, open the Filter pane by clicking the

icon on the right.
Enable filtering by switching the On/Off toggle and define the filtering options:
•Select the Show only favorites check box to find the contacts marked as favorite.
•Filter by the groups the contacts belong to.
You can export the contacts you have filtered. Click Export and select the Filtered option.