In the AdSense section of the Dashboard plugin, you can view the information from the Google AdSense service, such as:
•Product
•Account Name
•Address
•Account Type
To perform searches in the AdSense section, fill the search field and press Enter. The search results will be highlighted in yellow.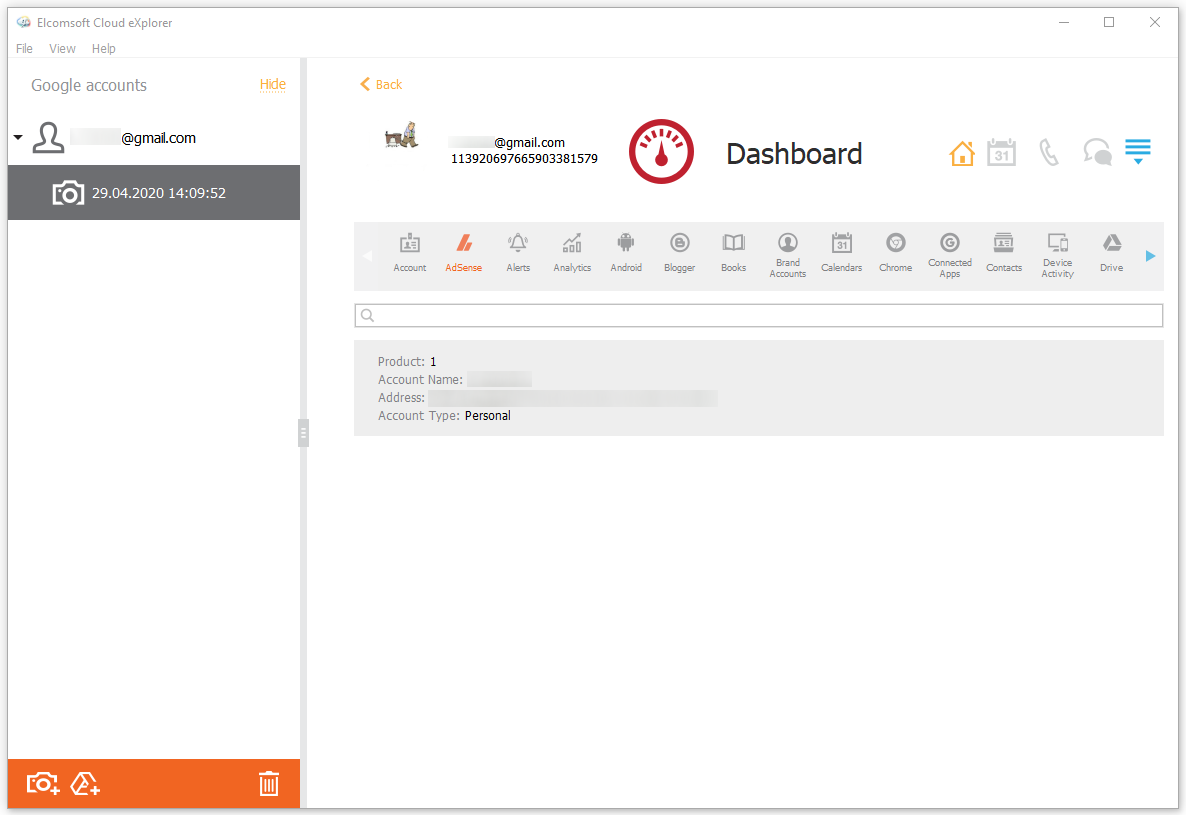 ---
Get more information about Elcomsoft Cloud eXplorer
Get full version of Elcomsoft Cloud eXplorer

© 2019 ElcomSoft Co.Ltd.