With ECX, you can generate a report on Google account data. The report is generated in html format. Along with the report, a folder containing all attachments is created.
Please note that reports are only available in the registered version of the program.
To generate a report, do the following:
1. In the backup information section, click Create report.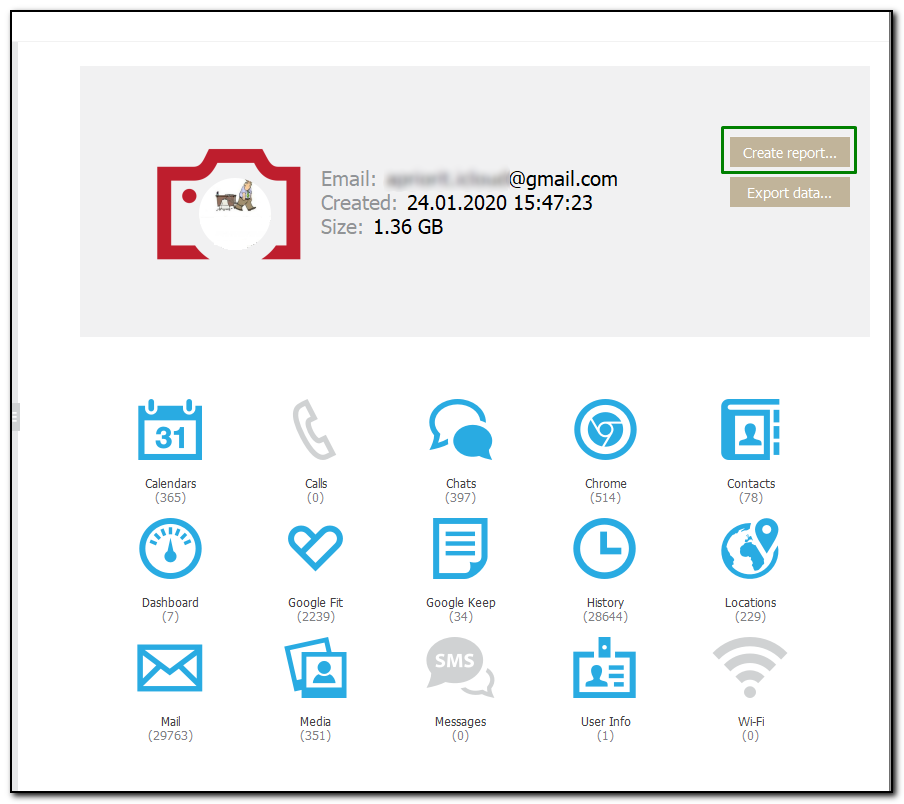 2. Select the data categories to be included.
NOTE: The Mail and Google Fit categories are not supported in the current version of the program.
3. Define the time interval for which the report must be generated as follows: enable filters by switching the On/Off toggle and then select the dates in the From and Until fields.
4. Click Save Report.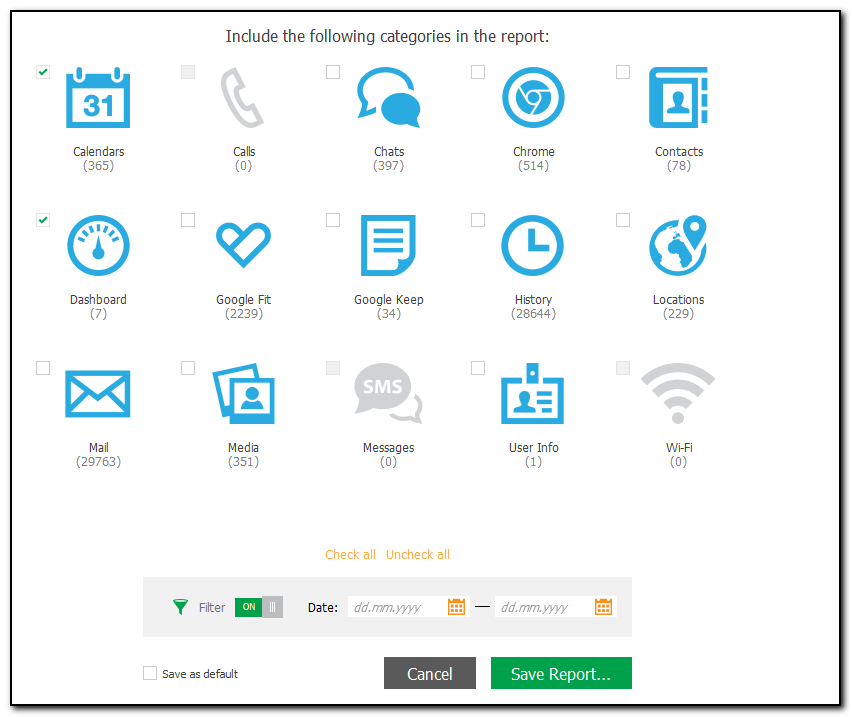 4. The window will open in which you can select the location for the report.
5. Once you select the location, click Save.
6. The report generation will start.
7. To open the generated report, click the

icon next to Report was successfully saved message highlighted in yellow or double-click the report file in the location to which it was saved.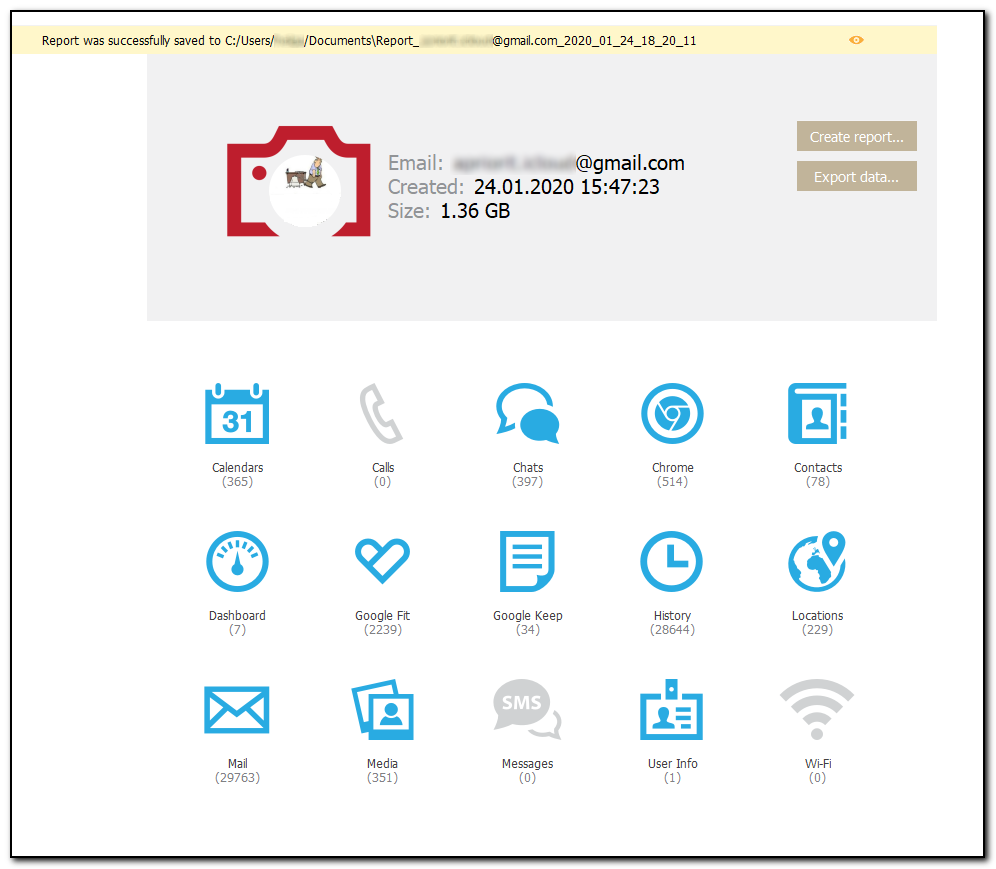 8. The report will be opened in the browser set as default by the user.
9. The report contains the following data:
•Report Information such as: date and time of report creation, time interval the report includes, data categories that are included and not included to the report.
•Backup Information such as: account name, date when the backup was downloaded, backup size, and number of records in each data category.
•Information about records from each data category added to the report.