The Calls plugin allows you to explore the information on call history stored in the user's Google account. This information is available if the Google account user chose to back up his/her device and store the information in the Google account.
The following information can be available:
•Type (outgoing answered, outgoing unanswered, incoming received, incoming missed)
•Date (the date and time the call was made as well as the timezone)
•Contact (if the contact is the user contact list, the contact name is displayed next to the phone number)
•Status/Duration:
oNot answered (for outgoing unanswered calls)
oMissed (for incoming missed calls)
oCall duration (for outgoing answered and incoming received calls)
•Device (device model and IMEI)
NOTE: The Calls information will not be downloaded, if Android device (v. 9.0 and higher) is protected by the cryptographic key or passcode.
You can export call history to your computer by clicking the Export button.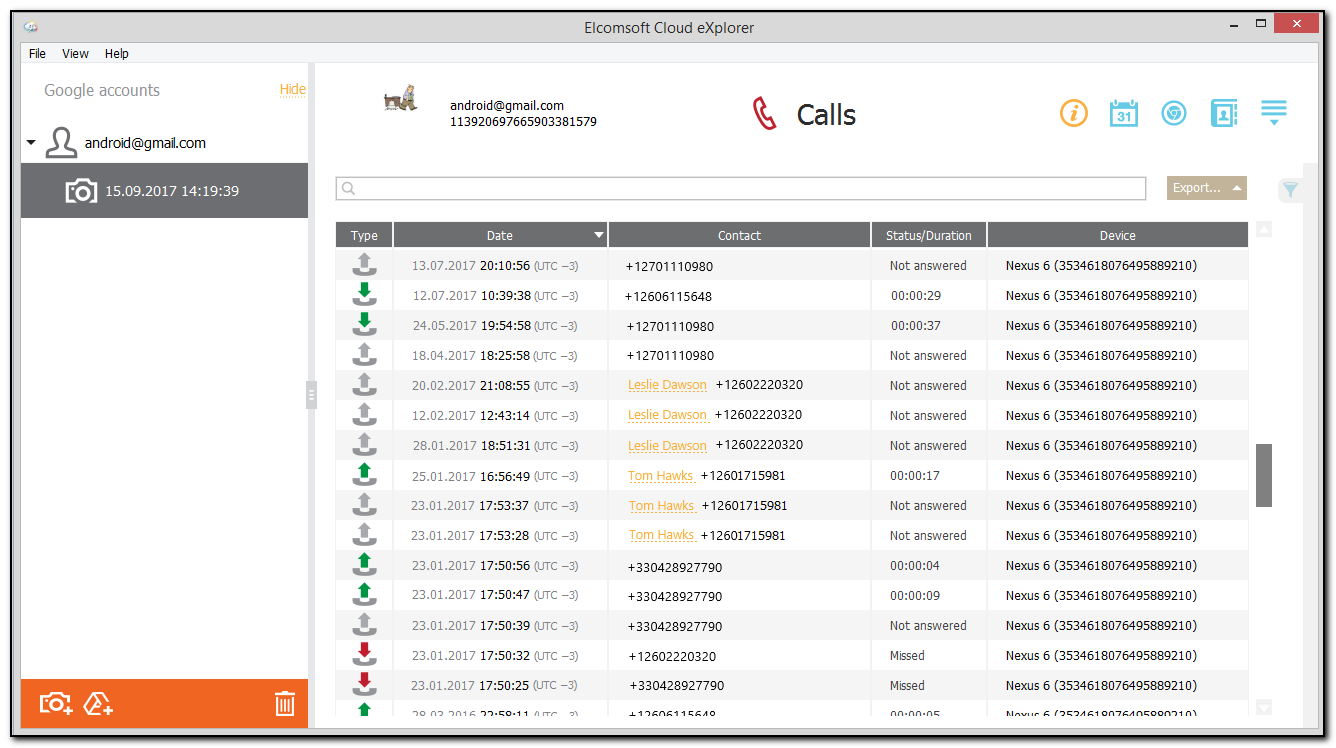 You can click the contact name to see the detailed contact information: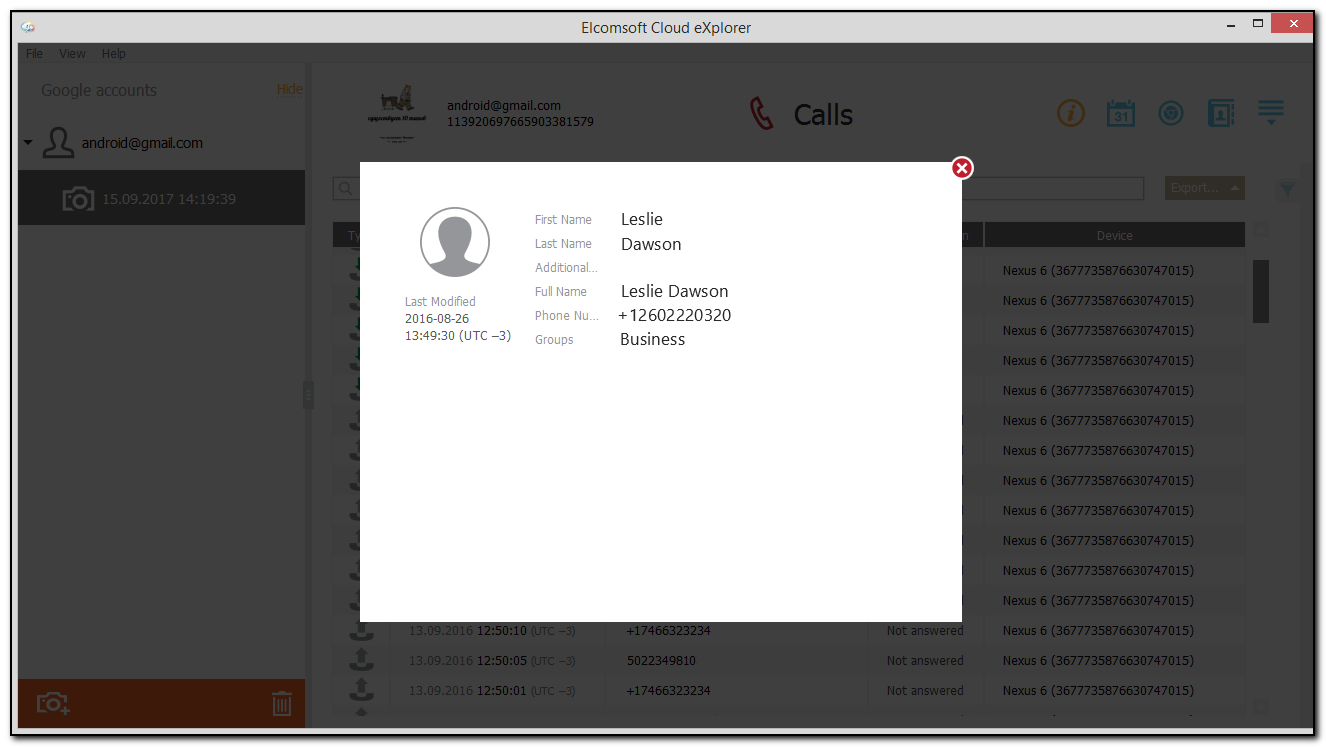 Searching and Filtering
To perform searches in Calls, fill the search field and press Enter. The search results will be highlighted in yellow.
To filter out the call records by groups, open the Filter pane by clicking the

icon on the right.
Enable filtering by switching the On/Off toggle and define the filtering options:
•Dates: filters calls by time interval. Select the year and the months you want to view the call history for.
•Direction: filters calls by their type. Define whether you need the Incoming or Outgoing calls.
•Status: filters calls by their status. Define whether you need Answered, Not Answered, or Missed calls.
•Devices: filters calls by devices they were made from. Select the desired devices.
You can export the call history records you have filtered. Click Export and select the Filtered option.