After you have downloaded an iTunes or iCloud backup or decrypted a local one using EPB, you can explore its content with Elcomsoft Phone Viewer - a tool for viewing the content of backups produced by iOS and other mobile operating systems. This is the first and only viewer that works both with iOS device backups in original iTunes format and with restored file names. Elcomsoft Phone Viewer provides a convenient way to view the content of the backup, including:
•Information about the device, such as:
oModel name
oSerial number
oPhone number
•Data stored in the backup, such as:
oApplications
oCalendar data
oContacts
oCall logs
oLocations
oMessages
oNotes
oNotifications
oMultimedia files
oWallet data
oWeb browsing data
oWi-Fi connections
•Deleted SMS and iMessages stored in iOS backups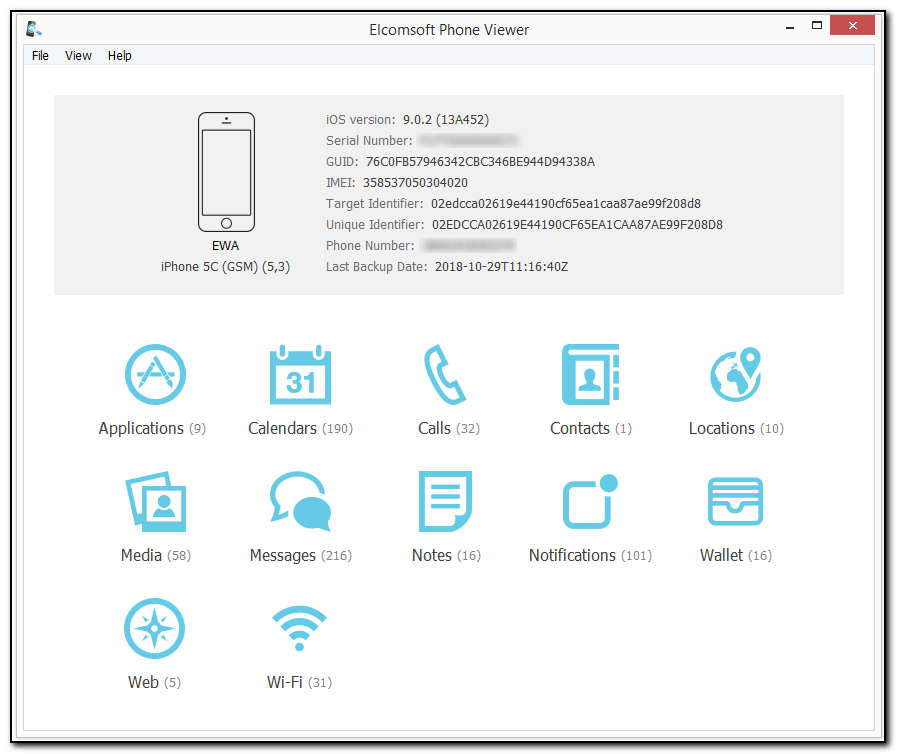 Other features that make Elcomsoft Phone Viewer a highly convenient viewing tool include:
•Support of media files export to a native format
•Displaying location data automatically mapped via Google Maps
•Automatic categorization by the source (Camera Roll, Message Attachments, and Other media)
Besides, Elcomsoft Phone Viewer allows flexible data filtering, providing different sets of search parameters for different types of information. You can search and filter out data by date range, data type, status, and more.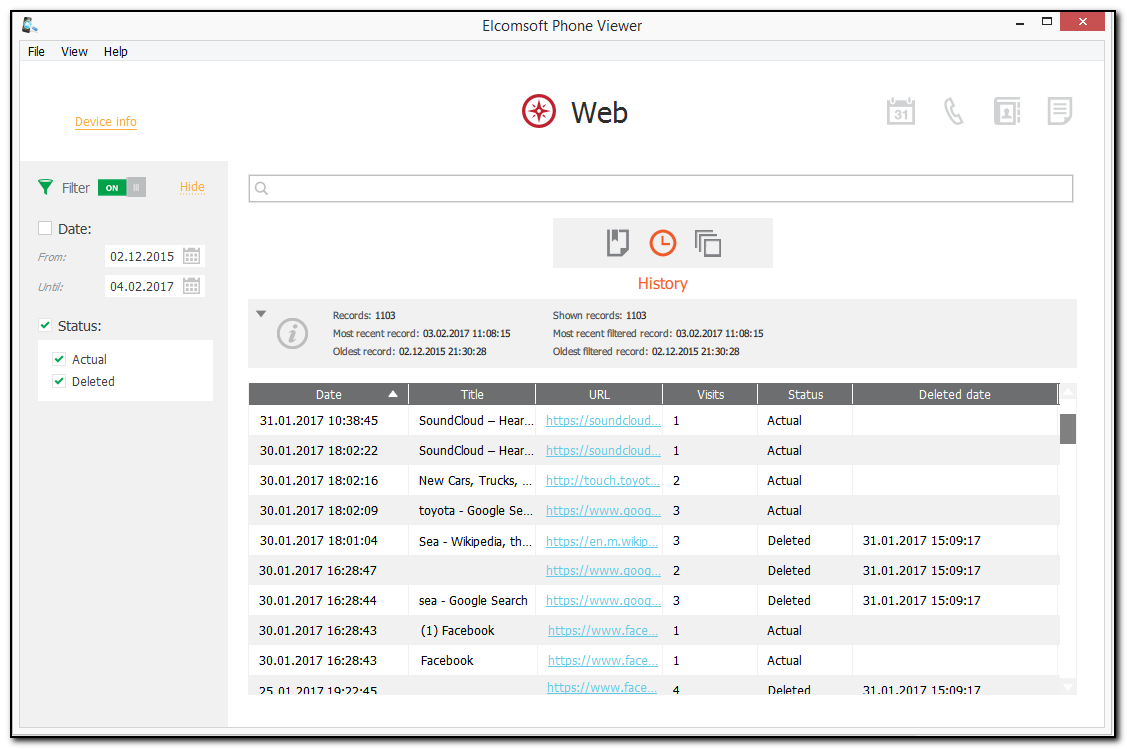 In addition to that, Elcomsoft Phone Viewer allows viewing backups produced by Blackberry 10 and synced Microsoft account data, which makes it an ideal companion for Elcomsoft Phone Breaker.