This plugin is available only for WhatsApp Business backups.
The following account information is displayed:
•Name
•Phone number
•Business description
•Email
•Company web-site
•Address
•Open (business hours)
The Account info plugin also displays the following information:
•Shortcuts list: A table displaying a list of user's shortcuts (quick reply messages).
•Automatic replies: A table displaying a list of automatic reply messages.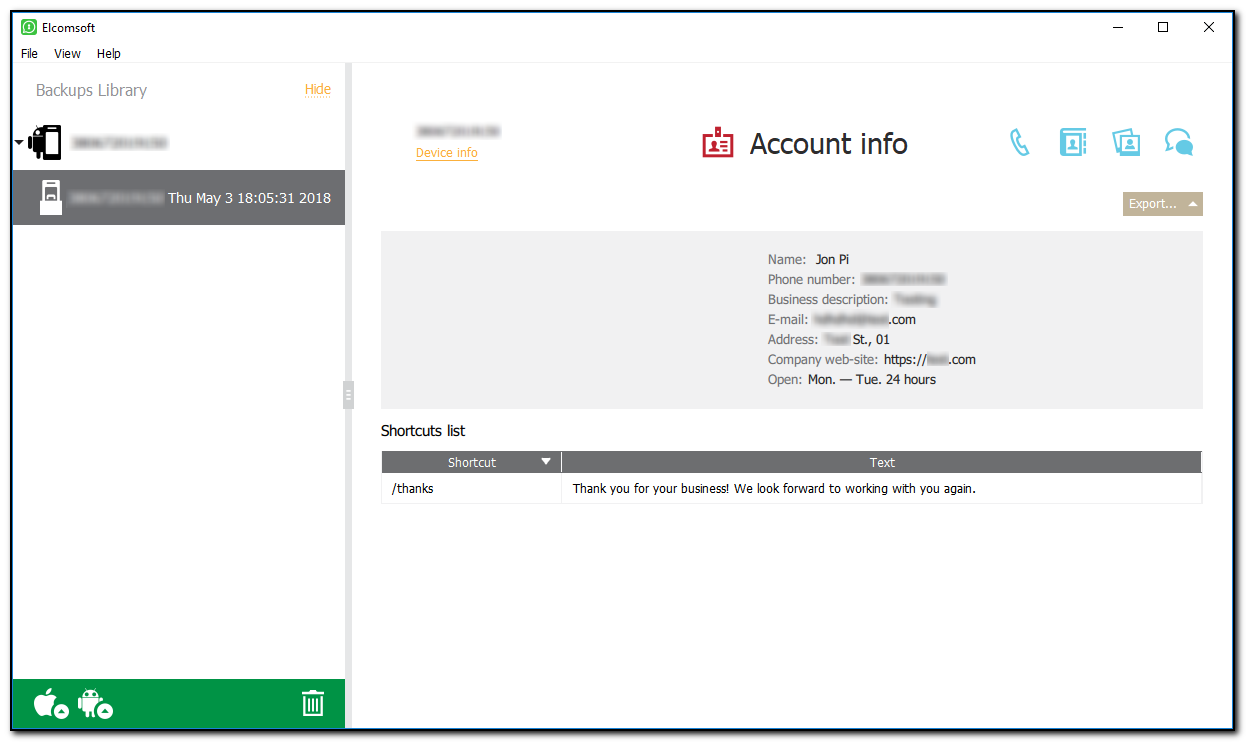 To copy the account data in Account info, right-click the target value and select Copy full.